Then keep reading to discover one of the best things you can do to avoid compassion fatigue and burnout...all while finally helping your neurodivergent patients in a way that leads to lasting change in their lives.
If you're trying your best but are still secretly terrified of failing - or worse, re-traumatizing - your patients diagnosed with ADHD due to strategies that just don't seem to work… A Neurodivergent Professor of Neuroscience and Psychiatry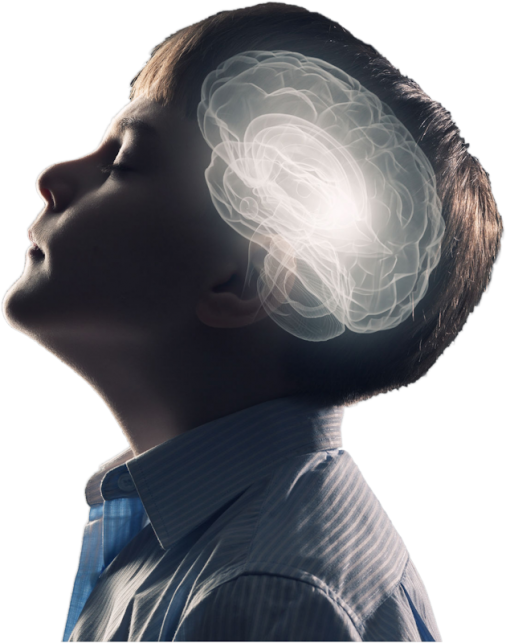 I may not know you personally but I would bet that some sessions leave you feeling absolutely sick to your stomach.
Especially when you can see how your client's potential haunts him because it's trapped inside.
But you feel unable to help him find (or make) his place in a world that just wasn't built for his beautiful and unique neurodivergent mind.
You dread having *that* conversation with your supervisor.
The one where you have to admit, to them and to yourself, that (despite some incredible eureka moments) no real progress is being made with your client's current treatment plan.
The one where you start to feel like a total and complete fraud.
The anxiety, guilt, and shame twist your insides into a ball of knots at the thought of it.
You're even more frustrated by the fact that your supervisor stopped being able to give you any effective insight and guidance on how to proceed with his treatment a while ago.
It feels like you've tried everything...every single research-based, scientifically-proven option that has ever worked for any of your other clients.
Some of the methods do seem to work...at first. But positive progress is temporary at best.
None of the typically "safe" options seem all that safe for this particular client.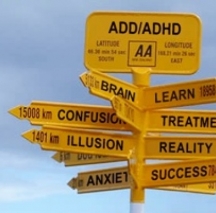 A gamble you're not eager to take - to experiment while you cross your fingers and hope that just one of them might work.
You know the chances that an ineffective approach might do way more harm than good are too high.
The last thing you want to do is re-traumatize this precious soul that has entrusted the care of his mind to you.
You've been working together with your client for too long to give up now...even though you sometimes feel like giving up is the only option left.
You can't give up though. Not really.
Not while you still believe there is some way he'll be able to finally get to live his life in a way that allows him to thrive.
You let out a deep, full-body sigh as you glance at the clock and see there are less than 10 minutes until your next appointment with him.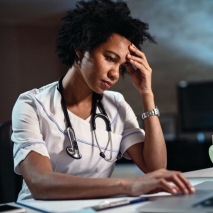 It feels like a huge gamble...
The effort to remain optimistic and empathetic in a situation like this is exhausting...even though you really want to. For his sake, if nothing else. You know how badly he needs that comfort and safety in the space you've created together.
A few pieces of candy from the dish on your desk might be enough of a boost to get through the next session, but then what?

You believe in the power of human connection even if the tried-and-true strategies you're trying are falling flat time after time.
Thank you for your tenacity and belief in a better, more effective way of treating the amazing community of neurodivergent individuals.


You convince yourself that helping some of your clients is enough…
Though deep down your heart aches to help them all.
So you keep trying.
You keep showing up.
You are willing.
You see, I had a tough life.
I'm a refugee from the Soviet Union who came to Canada with nothing.
Years of trouble in school, household chaos, poverty, sexual abuse and other abusive relationships molded a world around me that left me in the deepest, darkest depths of depression by the time I made it to university.
It got so overwhelming that, at one point, I hadn't gone to class for three weeks.
I know, firsthand, just how big of a difference people like you are capable of making in lives like mine.
To be honest, I could hardly even move.

I was ready to pack it all in and end it, or move to Thailand to become a janitor to get away from all the pressure (I don't know, that's where my mind went).
Then I got diagnosed.
First with ADHD, then with Asperger's (or what's now known as autism).
I went in search of help and tried just about everything available.
Specialized therapy.
Couples counseling.
Family therapy.
I decided that anybody who wanted to be an active participant in my life needed to be willing to go to therapy as well.
I even bartered with my mom so she'd agree to it. It was so important to me that my friends and family understood this part of me really well.
Sadly, a lot of the "help" I got was from some inadequately equipped general therapists who ended up doing more harm than good with random experimental approaches.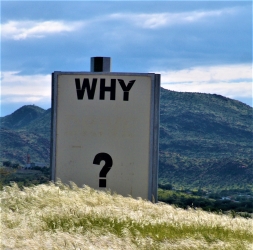 "If anybody was going to experiment with my future, it might as well be me. "
Despite this, I was determined to find a way to function (and do it well) in a world that was NOT built for a brain like mine.
So I figured that if anybody was going to experiment with my future, it might as well be me.
I began my journey of learning and building my own programs. I loved creating productivity bets with others- complete with written goals and money consequences.
I started an ADHD group of my own to ensure I (and others just like me) could access a support network.
Other people in the group saw how well I was doing with my personal programs and asked me to help them as well.
So I started to coach clients, while continuing to educate myself and be my own best guinea pig.
Slowly but surely, positive changes began to happen. It was so exciting!
I was on a quest to find the absolute best blend of methods that would allow me to adapt and overcome all kinds of challenges unique to a neurodivergent mind.
So I took a neurolinguistic programming training and ran polyphasic sleep experiments on myself (after discovering Steve Pavlina's methods).
I also began my love affair with yoga (even became an instructor) and indulged my wanderlust by staying in a diverse collection of communes/eco-villages around the world.
None of which would've been possible without the methods I'd developed that enabled me to live life on my own terms.
I was waking up, finding my drive to live, and building healthier relationships. It was amazing!
Fast forward five years, and I was graduating in the top of my class with my master's degree in 2015.
(Fast forward to present day and I'm a MedSchool professor.)
Beyond that, I was enjoying an active speaking schedule that took me all around the world sharing what I'd learned about my approach to treatment for neurodivergent individuals, bought my first home, and hunted the best husband one could ask for.
Yes, you read that right. I hunted my husband.

I made an algorithm to outsmart my mate finding instincts (which were all wrong and trauma-based) because I knew that anything other than the perfect neurodivergent partner would ruin my life. Unique thinking for unique circumstances.
I feel like one of the lucky few.
I was able to create my own opportunities and take advantage of other opportunities presented to me.
But so many like me, just as smart as me, as resourceful, with as much potential, never get the help I received.
And they wind up with a different (and devastating) ending to their story.

I fully understand, down to my core, how crushing the frustration and helplessness can feel when approach after approach fails despite your best intentions.
I know it almost broke me.
I decided to start a counseling centre that specializes in the treatment of ADHD & ASD.
I absolutely adore helping people (just like me) get the opportunities they deserve.
I'll be completely honest - it wasn't all sunshine and rainbows.
When I first started out as a general therapist, I remember clients with ADHD always asking about my education and experience. (Being a short female who looks much younger than I actually am didn't help me earn any respect.)
I didn't know enough about these conditions to figure out what *would* work when everything that was working for my neurotypical patients didn't work for my ADHD patients.
It was beyond frustrating for me to realize that I wasn't familiar with all of the types of issues I was seeing...even though I had been able to find a way that worked for me personally.
I hated telling them I didn't know the answer to a question.
I REALLY wanted to help them but my brain was clouded with myths instead of proper research.
Getting accredited and educated to specialize in the very unique field of ADHD & ASD specifically really helped me gain confidence and achieve credibility with my clients.
It enabled me to help them with conditions that many mental health practitioners had previously blundered.
My clients are able and willing to trust me because they know I'm trained in the most recent research and can help them successfully navigate the system.
They know that my approach to treatment was designed specifically for their unique ADHD brain instead of trying to force them to comply with options that were designed for neurotypical individuals.
Treatment Designed for the Unique ADHD Brain
Increasing Access to ADHD Specialized Practitioners
That's why a HUGE part of my work now is helping those who need help get access to specialized practitioners that are properly equipped to lift them out of the darkness.

This is how I can say, with certainty, that if you're trying your best but are still secretly terrified of failing your neurodivergent patients due to methods that weren't designed specifically for them, then we can help you discover one of the best things you can do to avoid compassion fatigue and burnout...all while finally helping your patients in a revolutionary way that leads to lasting change in their lives. A Growing Neurodivergent Community
You see, over the years, my team and I have figured out what works for ADHDers and Autistics so that our clients keep coming back, for the rest of their lives, to a place they know they'll be seen and taken care of with loving sensitivity.
Remember how I hunted my husband?
One of the things I was specifically looking for in a partner was a neurodivergent brain. I knew that it was essential for me to have a partner who I could share my entire world with - especially the parts that aren't neurotypical.
I've brought this approach to the clinic as well - often hiring neurodivergent professionals because they understand what their clients on a very personal level. They 'get' it.
There are different baseline considerations and now that we understand how they actually work, the clients that used to burn us out the fastest have become our favorite clients.

It's been an amazing transformation.
We're so grateful that these vulnerable (and often abused) people give us the chance to earn their trust so we can help them get the quality of life they so deserve.
The ability to help the large and underserved ADHD community on that level requires specialized training.



Previously this training was only available in-person at our ADHD Centre in Ontario.
The best way I know of to get that kind of training is through our ADHD Specialization Training.
Learn Our Effective Approach for Treating ADHD Clients
Now, for the first time, we're making it possible for you to learn this effective approach from the comfort of your home or office.
This makes it so much easier for big-hearted therapists like you to access the information from wherever you are and put it to immediate use in your own practice.
It's split into two parts, Basic and Advanced Certification.
Each part of the program is designed to be completed in just 8 weeks (but don't worry if you want to take a bit more time with it. There are lots of options for you.)
What other trained practitioners are saying
"I often work with kids who have ADHD/ADD and knew I needed training beyond what med school equipped me with to serve them.
I was very impressed with the quality of training that I got with my advanced certification.
I feel confident that I'm now treating my clients fairly and ethically."
​DR. CHRIS ROSSI - PEDIATRICIAN
4 Month Program
This will give you a great overview of the field with some of the most skilled experts in the ADHD world.
​This is a structured program, with weekly lessons and flexibility around your teaching schedule to fit in around work and family obligations.
You will also get a hand-picked, ADHD specialized database of over 6,000 videos, audio, studies, articles, and exercises, that you can keep forever and share with clients!
ADHD & Neurobiology

ADHD & Productivity, Motivation, Goal-setting, Procrastination

ADHD & Self-Sabotage

ADHD & School (elementary)

ADHD & School (high school & higher education)

ADHD & Career Counselling

ADHD Accommodations for Work

Working with ADHDers

ADHD and chores/habits

Common comorbidities ADHD

The healing sequence; comorbid conditions vs. ADHD
Self-care as a practitioner

ADHD & Video Games/Screen Time

ADHD & Organization + Time Management

ADHD & focusing/concentration

ADHD & Hyperactivity

ADHD & helpful technology

LGBTQ-related issues

Basics of diagnosis and Post-diagnosis care

Confidentiality & Note Taking, emails, etc.

Ethics of practice
In the Basic Certification, we'll cover things like:
"This certification changed my life, as corny as that sounds!
I now get to work with fun clients and even need a waiting list because they're knocking down my door!
​The best part is that I have the confidence to know that I can create real, lasting change for them, fast!"
KELLY ABRAMS MA, RP - REG. PSYCHOTHERAPIST
ADVANCED ADHD
​CERTIFICATION
8 Month Program
You get everything from the Basic Level Training plus...
​Save $900 by buying both Advanced & Basic together
4 more months of training​
Psychology Business Skills Training
Accreditation as an ATC (ADHD Training Certification)
Be Part of our Referral Database​​​​
ADHD & Friendship/Socializing

ADHD & Abuse + Trauma

ADHD & Emotions

ADHD & Anger management/ODD

Advanced exploration of comorbid conditions

ADHD & Food/Fitness

Dealing with Resistance in clients

ADHD & running Groups

Self-care as a practitioner

ADHD & cultures

ADHD & Addictions

ADHD & Video Games/Screen Time - how to deal with different kinds of addictions

ADHD & Panic Attacks
ADHD & Sleep

ADHD & Conflict Resolution

ADHD across the lifespan

ADHD & helpful technology

Parent Management

Advanced issues with ADHD & LGBTQ

Connection between ADHD & Autism

Advanced Diagnostic Care & Connecting to Appropriate Diagnostic Option

Confidentiality & Note Taking, emails, etc.

Advanced Ethics of Practice
The ADHD Specialization Training increases your competency further with topics like:
We believe in quality first, before everything.
Whether you choose the basic or advanced certification option, you'll finally be able to treat all your patients with the level of confidence and efficacy that they deserve.
We know that if we treat you like family, you'll carry that forward into your practice and your patients will benefit.
We're always updating the training of our team, using tested techniques, and listening to client feedback (quality control forms at the end of all of our classes).
We are attentive and treat the first signs of burnout in our practitioners like a heart attack - doing everything we can to avoid it by teaching preemptive self-care along with fair work practices.
These same principles were incorporated into the training programs so that you are supported on your journey to specializing. We may not be able to be there by your side, but we've done our best to include support every step of the way.
We now have enough manuals, videos, and written reports on what works for our population and our practitioners, from cancellation policies to the best way to treat skin picking (Dermatillomania), to wrap around our building 10 times. (We don't actually wrap it around the building, but we could)
Basically...WE KNOW ADHD INSIDE AND OUT.
We listen to every one of our clinicians and clients to ensure they know they've got the support and encouragement they need when they need it.

We know that if we treat you like family, you'll carry that forward into your practice and your patients will benefit.
We're always updating the training of our team, using tested techniques, and listening to client feedback (quality control forms at the end of all of our classes).

We are attentive and treat the first signs of burnout in our practitioners like a heart attack - doing everything we can to avoid it by teaching preemptive self-care along with fair work practices.





Robust Specialized Mental Health Services
As the only husband and wife team, both with autism and ADHD themselves, running an ADHD & ASD centre in the world (I mean…narrow category, but we're the only ones every time we check!) it's safe to say that ADHD & ASD are our lives.
Instead of having children, we've spent our marriage building a counselling centre we're incredibly proud of and bickering over everything from the colours in the waiting room to the exact font on our centre agreement paperwork.
We're both obsessed and have created the most robust specialized mental health services for anything an ADHDer or ASD person might need.
We also go through the same pain as our clients day to day, from impenetrable school systems, the hell of paperwork, and travesty of paying all the fines in society. Parking tickets, late fees, library fees, that's all us!
At the centre, we're harnessing super powers instead of just smushing our clients into boxes that dislocate our sense of hope and creativity.
We help people unlock the genius within and then just get out of the way to allow them to shine!
This means our clients get a lot of benefits, like constant updates on the latest research in the field and an environment free of myths surrounding neurodiversity.


The Only Neurodivergence Centre
Employing ONLY Neurodivergent Therapists
In fact, we're the only ADHD & ASD Centre in the world that only employs neurodivergent practitioners to help clients get out of the harmful black hole that is getting help in the ableist mental health system.
As the person who is in the same room with these clients, you have a unique opportunity in each session you have with them, to make a real difference in their lives every time they and/or their caregiver come to you for support and guidance.
Not just in the experiences they have today, but in the trajectory that they have for the rest of their lives.
By offering them the chance to have a therapeutic relationship, by virtue of having a relationship with someone who gets them and how they feel living and moving in a world that isn't made for them … they'll be much less likely to tolerate or stay in abusive relationships since they know they have resources and support available to them.
As your understanding grows and you put these strategies to work, you will have the opportunity to discuss your current cases with a supervisor who can help you finesse your approach for the best outcome. Your certification program includes five hours of this supervision and you'll receive a discounted rate on additional hours
Another added perk is that neurotypicals (people without ADHD, they get a word too!) really enjoy and appreciate the ADHD way of doing things. So what we have found is that these strategies ALSO work super well for neurotypical clients...which means that even if you aren't seeing a ton of ADHD clients right now, you can still implement these strategies immediately because they totally translate to the clients you are currently seeing.
Do you really want to spend the next decade and way too much money stuck in trial-and-error land, never really knowing if what you're doing is going to work for this particular patient?
We've done all the hard work, trial and error, and testing to refine these methods into a brilliant and effective framework so you don't have to worry about it.

We fully stand behind the blueprint we're handing you, complete with all the business practices you'll need to hit the ground running when you choose the Advanced Certification.
The only thing to do now is talk to see if it's a good fit for you.
Are you willing to go through the pain/frustration of failing your way to what works and risk re-traumatizing your patients?
OR would you rather learn from the mistakes we made over the last decade, become effective quickly and transform your practice?
Strategies You Can Implement Immediately
There is no need to recreate the wheel.
P.S. If you're interested but not quite ready, you can sign up here and we'll keep you in the loop.
Copyright © The Neurodivergent School 2019